Proctor / UPS Neighborhood
Proctor/UPS Neighborhood
Let's Get Real, Tacoma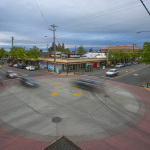 What I Like Best: Living in Proctor is a bit like living in Mayberry. Cute, treelined streets and locally owned businesses all around. Closer to 6th is the UPS Neighborhood that surrounds Puget Sound University. Many people like living close to UPS because of the beauty of the campus and the energy that the students, events, and speakers bring to the community. The streets are so walkable in this area, and I love all of the historic homes; they give the neighborhoods so much character.
What I Like Least: There is definitely more competition for the homes in this area. Sometimes it seems a little crazy. These neighborhoods have a lot to offer, including beautiful tree lined streets, walkable neighborhoods, well-preserved historic homes, and great local businesses, but there's no denying that adding that coveted "N" to your address will cost you.
Living in North End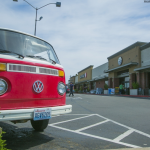 There's a lot to love in both Proctor and UPS. They're home to lots of well-maintained parks, convenient sidewalks and beautifully tree-lined streets… it can be quite picturesque no matter the season. There's also a strong sense of community identity, and lots of popular local businesses. Living in the North End Neighborhoods is very convenient.
Favorite Community Events
Each year during the Pierce County Daffodil Festival, there's a children's Junior Daffodil Parade in Proctor, which gives the little ones a low-key way to participate in the fun.

From March to December, Proctor is home to the wonderful and lively Proctor Farmers' Market every Saturday from 9am to 2pm.

Puget Sound (also known at UPS) hosts interesting speakers from around the world all year long. Find out more on their website here.
Enjoying Local Flavor