I feel like this awesome foursquare that Anne Jones just listed last night is exactly what i hear people looking for all the time: hardwood floors up and down, more than one bathroom, garage, on the north side of Tacoma's 6th ave neighborhood. Check out the video:
ARVE Error: Mode: lazyload is invalid or not supported. Note that you will need the Pro Addon for lazyload modes.
Here's the deets:
$300,000
3 bedrooms
1.5 bathrooms
Hardwood floors up and down, new tile floors in kitchen and bathroom
Oversized 1 car garage with lots of  storage
Sweet backyard with raised beds ready for an urban garden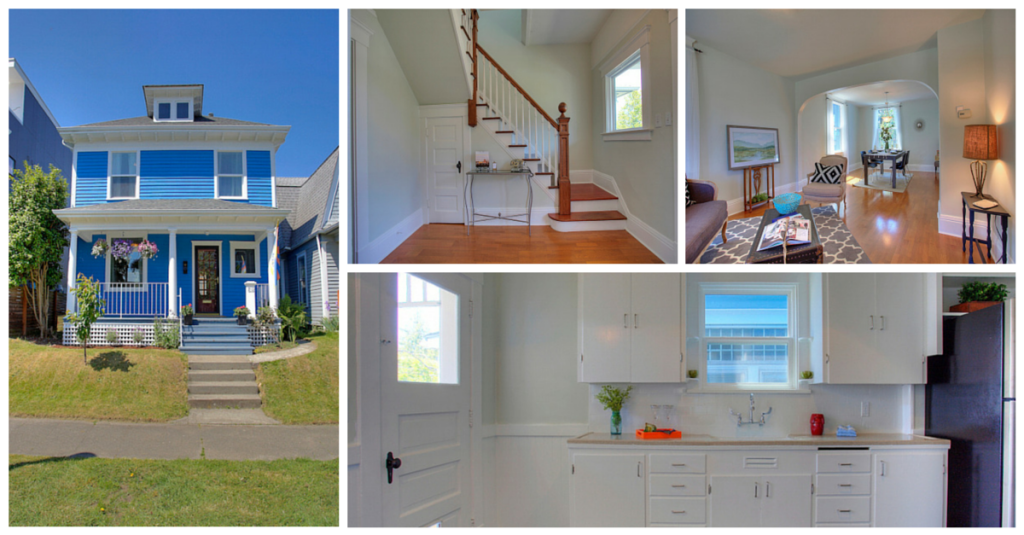 Walking distance to:
The Red Hot – 4 minute walk
Masa – 3 minute walk
Tuesday Farmer's Market – 3 minute walk
Bluebeard Coffee – 6 minute walk
Primo Grill – 1 minute walk
Is this the house of your destiny? Want to see inside? Contact me!